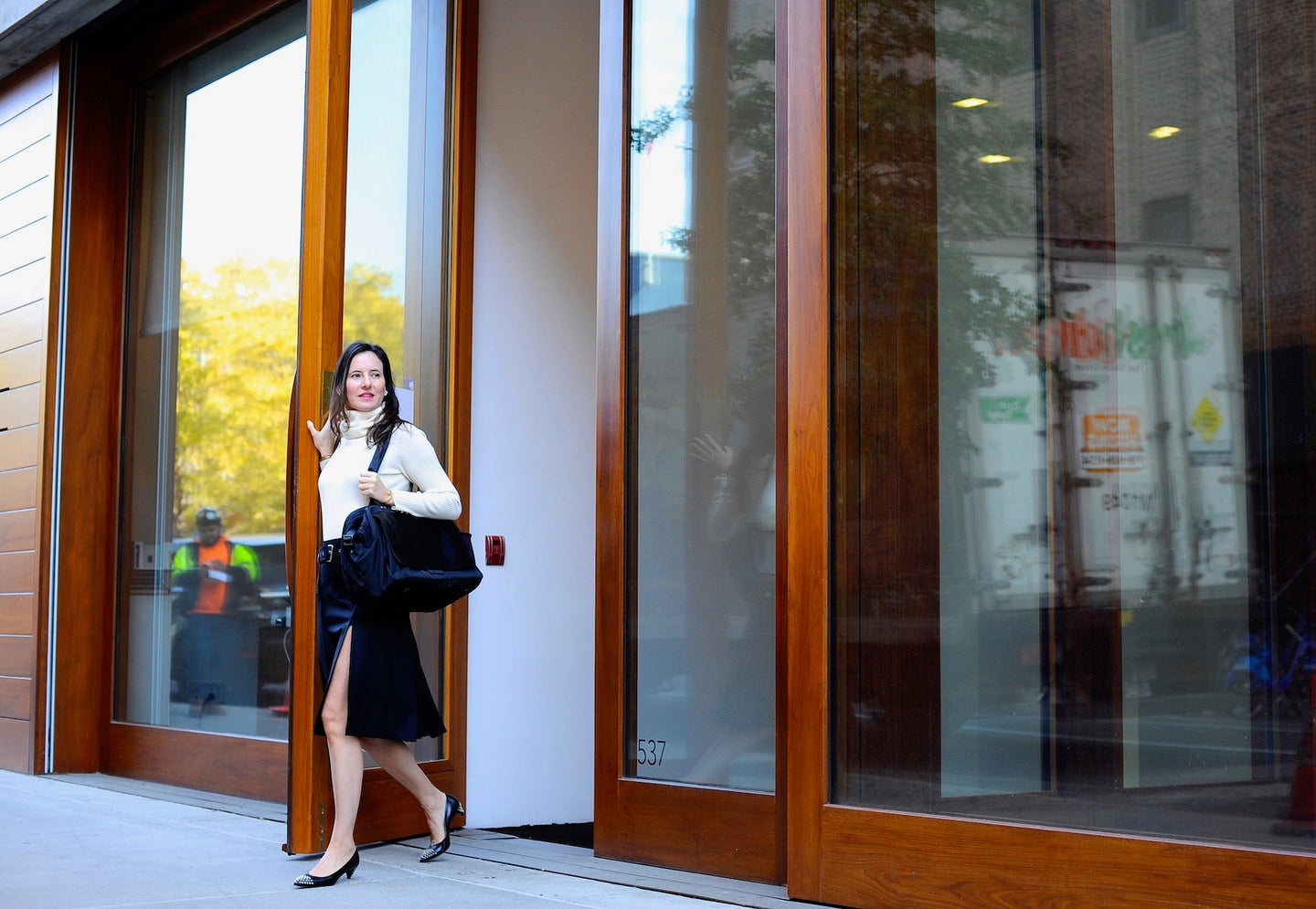 At last
A modern gym/overnight bag with a built-in checklist that gets you ready to go.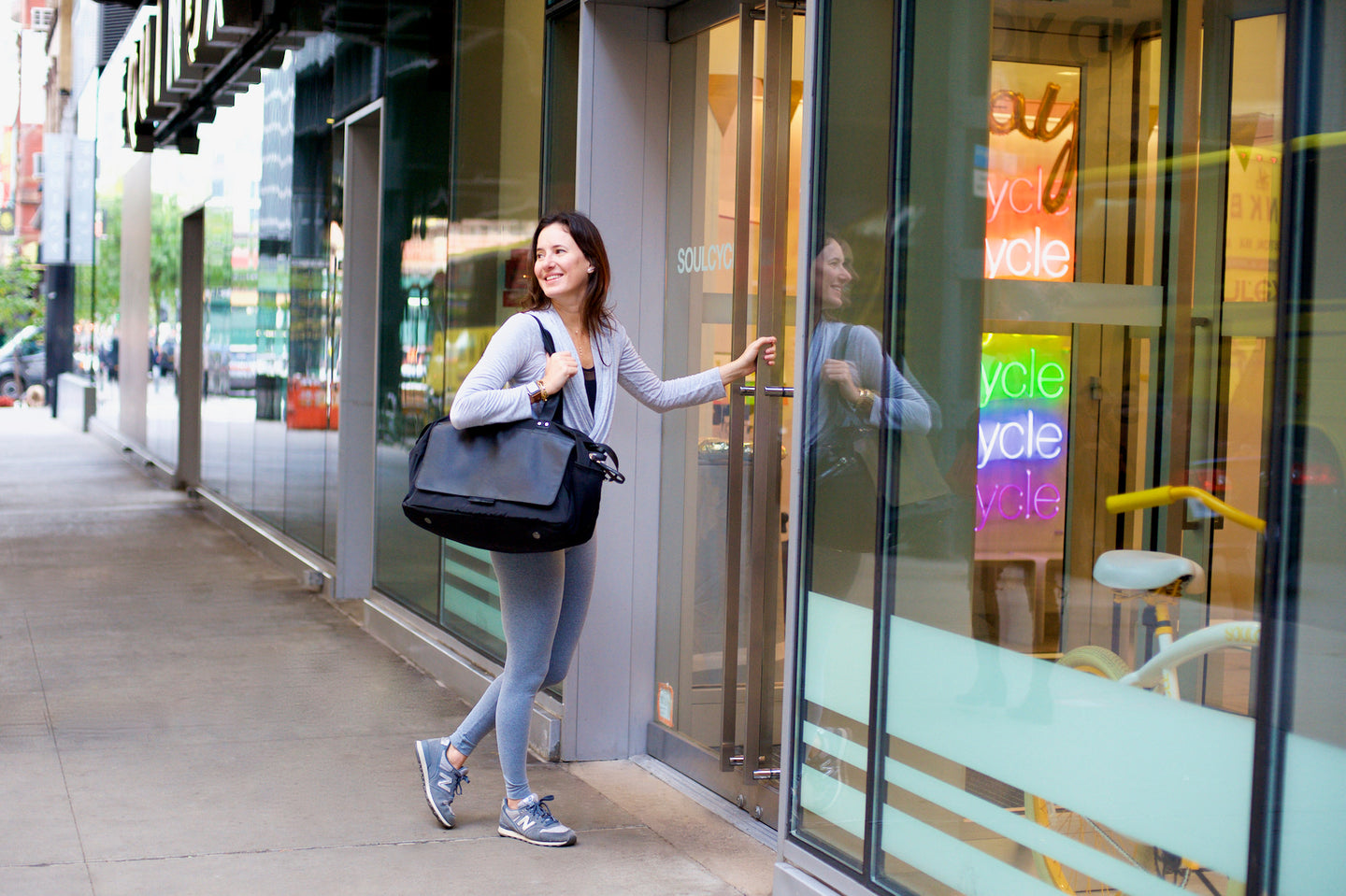 Workout.
Shower. Work.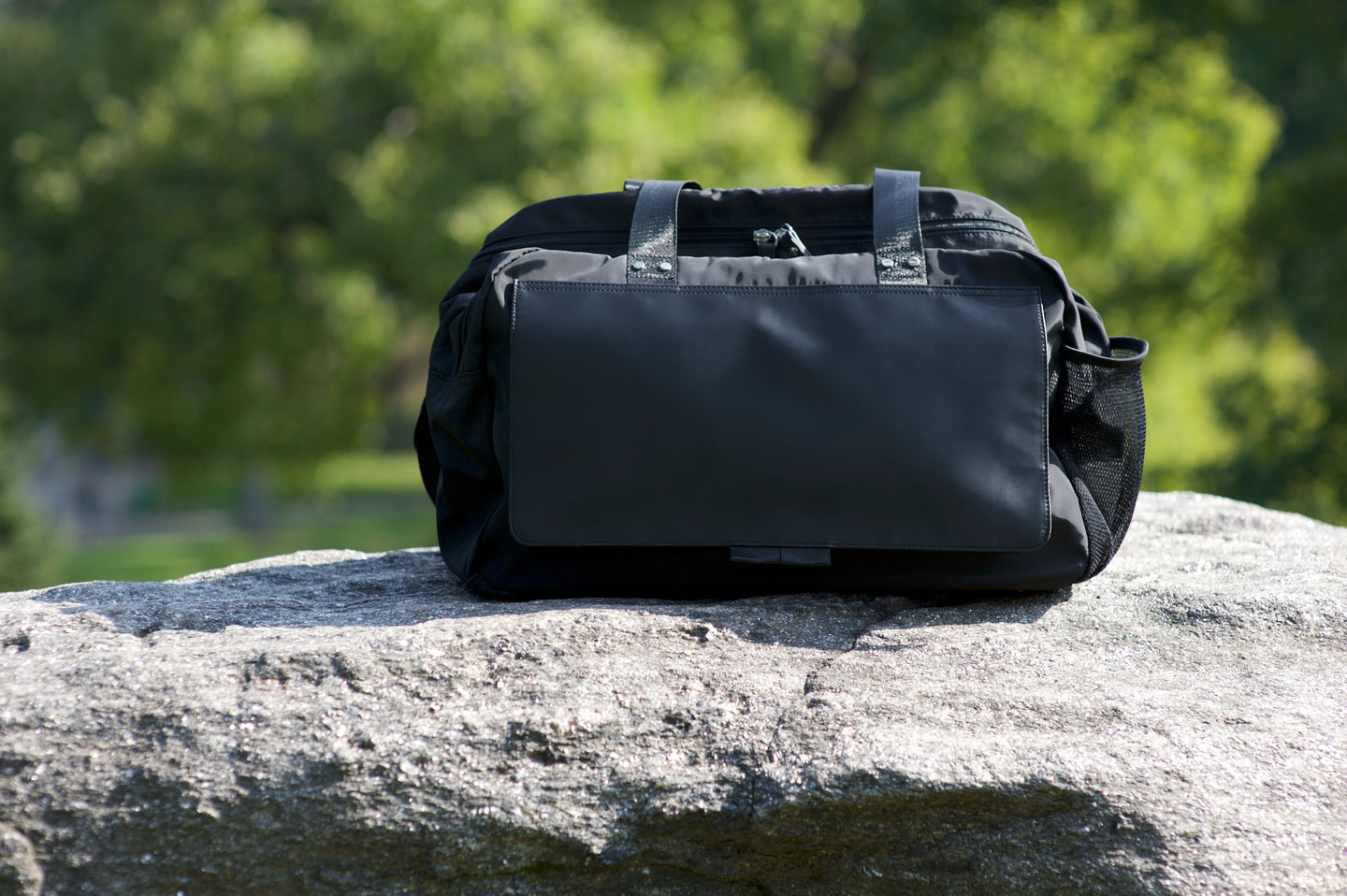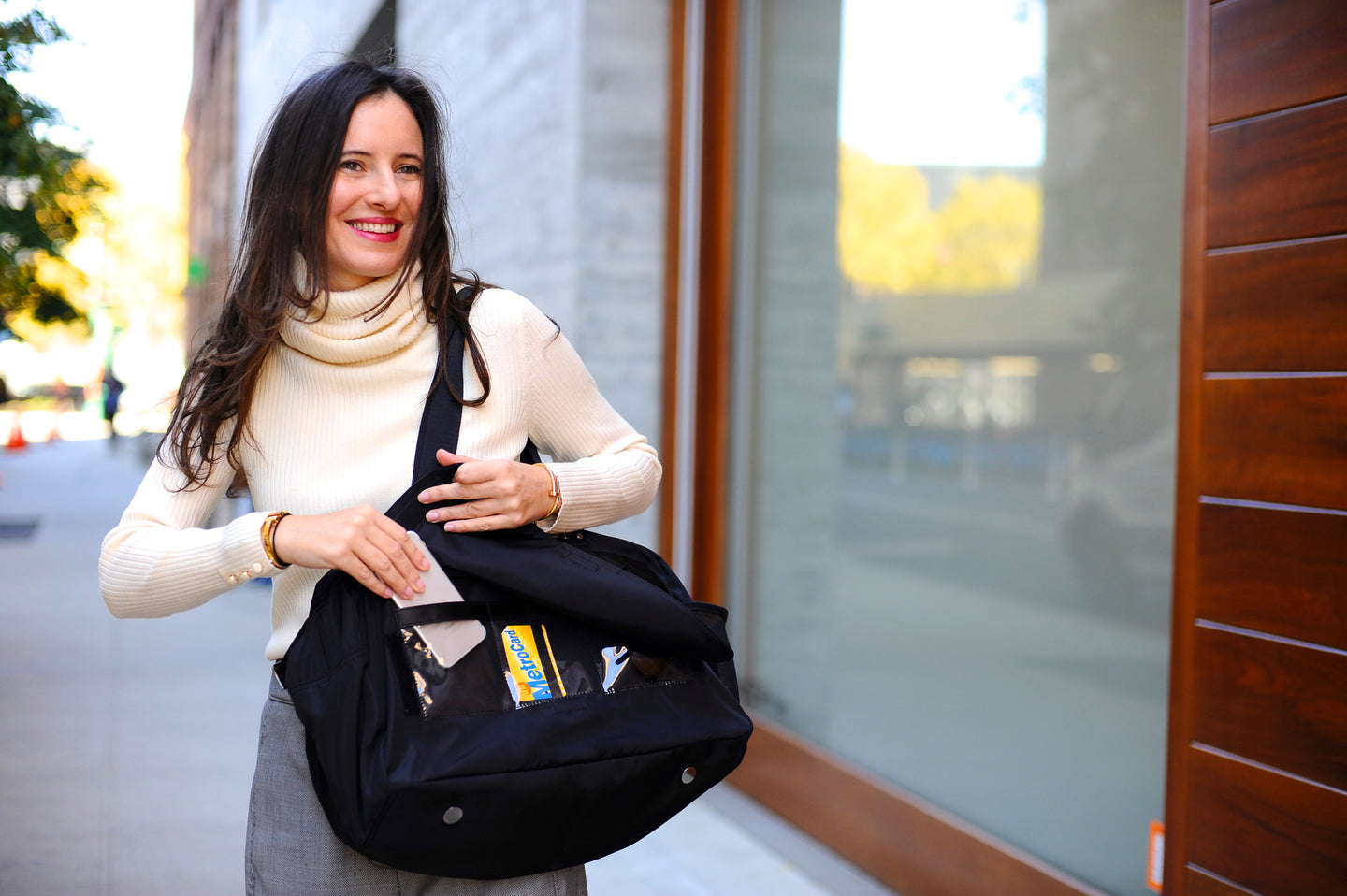 Pack faster. Get ready faster.
No more digging into mystery pockets.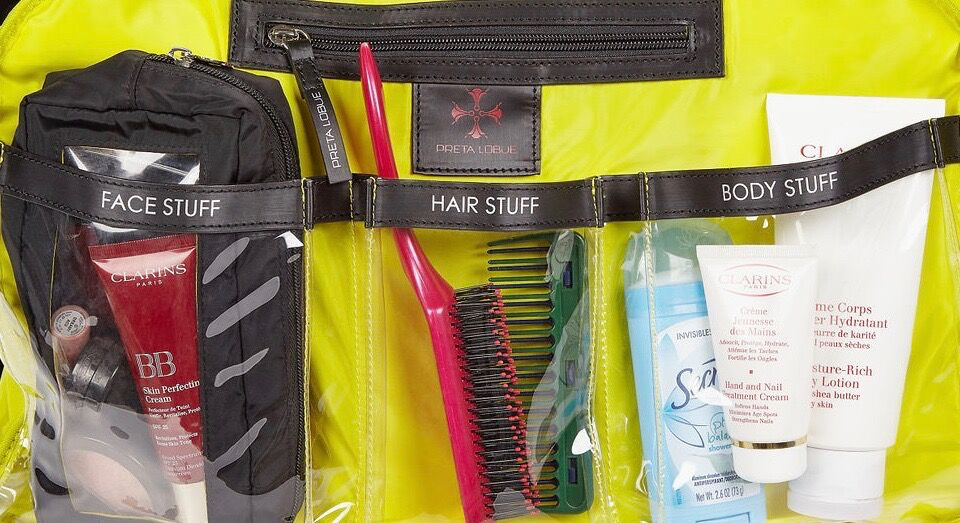 Featured product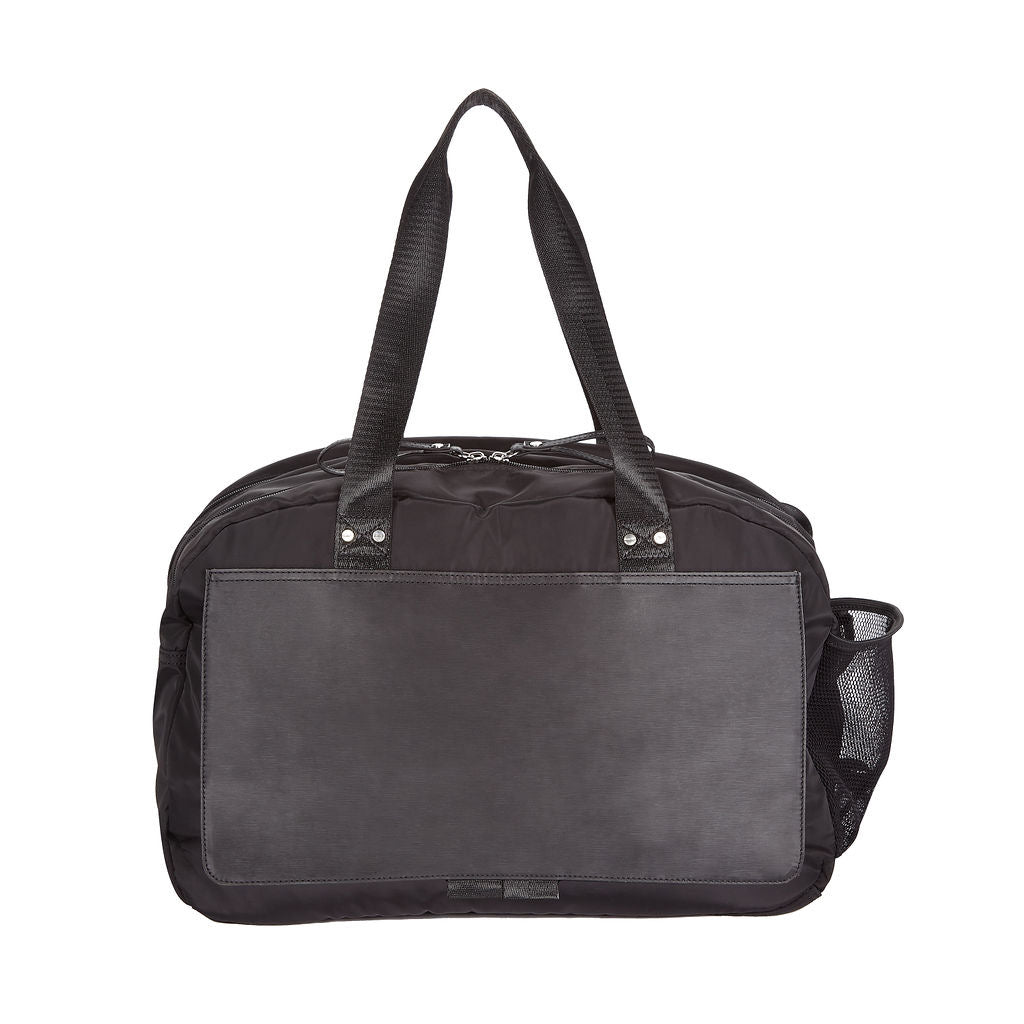 The ultimate bag for the on-the-go gym lover. Perfect for overnight trips too.
For more info, click on product title.
Awesome Features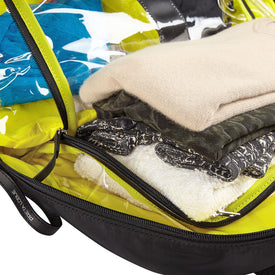 Separate Clothing Section
Zippered clothing compartment  keeps your outfit neatly folded.  Pockets for undergarments and socks/hosiery.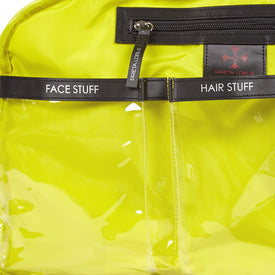 Clear Pockets. Labeled
9 interior labeled pockets remind you what to pack. 3 exterior pockets for quick access items. Plus a padded pocket for laptop/tablet and a water bottle holder.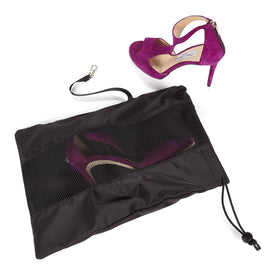 Pouches for Shoes and Laundry
Includes two detachable pouches with tethered straps so they have a place to stay in the bag.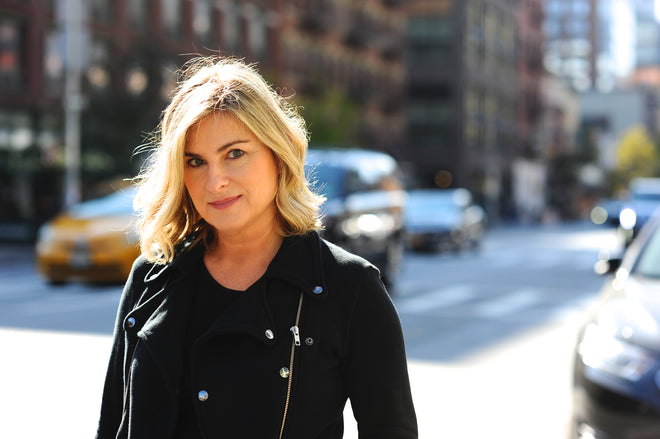 About Us
Sonia Preta is a leader in apparel merchandising and design, having held executive positions at companies like Saks Fifth Avenue and Victoria's Secret, as well as previously launching her own coat line. In her words, "Getting my workout in before work has always been a priority, so showering at the gym became a necessity. For years, I searched for a bag that was modern, large enough, and super organized, but I never found it. Finally, I decided to have a prototype made for my own use. This bag has given me so much peace because it keeps me organized and gets me out the door quickly. And now it's become my go-to overnight bag, so I can't live without it. In the beginning, I kept it for myself, and people would stop and ask me about it. So in 2019, I decided to put it out there because...who doesn't love to save time?"